Financial Market Visualisation
How to build Forex graphs
1. Hover over Menu "Europe", and choose "Forex" as shown below: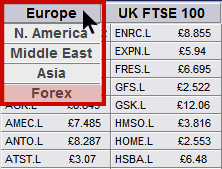 2. The base currency has a number "1" in front of it.
To change the base currency click on the box as shown below: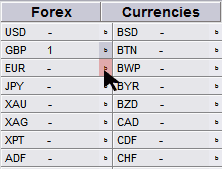 3. Build graphs for currency pairs by clicking on the box as shown below.
In our case we'll get a graph of EURUSD.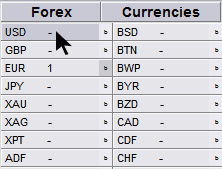 4. Jump to a second page to find more currencies.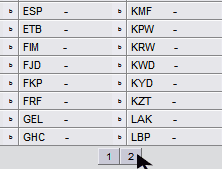 5. Return to the menu by hovering over the side bar.
6. At times, due to the large difference in the price scale in between two or more currency pairs, one of the graphs can lie flat on the bottom of the screen.
To make it visible, use the normalization feature that can be found by clicking on the pair that lies flat.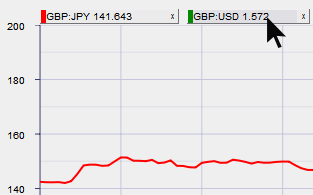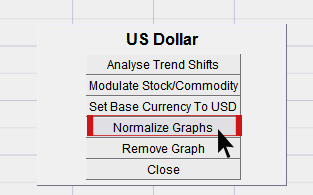 The result is — normalized graphs: